We collect Swedish quality steel axe heads and mount them on Hickory, Ash or Custom handles. We will offer old renovated axe's from Gränsfors Bruk, Hults Bruk, Säter, S.A Wetterling, Urafors Bruk and several other Swedish manufacturers.
Ok, occasionally we also can't resist some US, Norweigan or other delicious axes just because we love axes.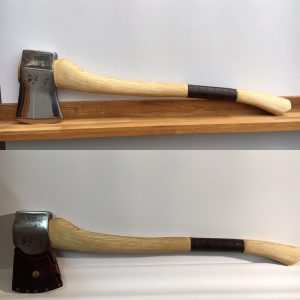 We also love hammers,  knives & meat cleavers and other sharp tools.